News & Current Projects
Martin's art will be for sale at the McMichael Gallery, October 2014.
NEW: video page with videos by and/or featuring MRT.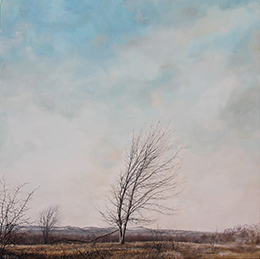 Art for sale at McMichael Gallery, October 24-26, 2014
Martin will be participating in the McMichael Gallery Volunteer Committee's 24th Annual Autumn Art Sale.
Visit the ART page for more details.
Find out more about the McMichael Volunteer Committee, the Autumn Art Sale, and the projects it supports.
Visit The McMichael Gallery online.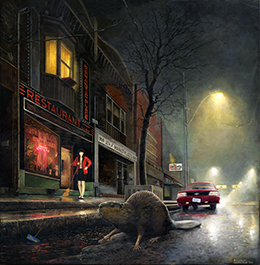 "True Story"
Fine art prints available
Martin's "True Story" painting is available as a limited edition fine art print.
The painting was first shown at the Art Gallery of Ontario's Rental and Sales Gallery in June 2010, as part of "The Collector's Series - The Happy Mediums," guest-curated by Kevin Hearn.
Visit the ART page for details.
Updated October 9, 2014.